3 tags
"It was actually about patriarchy…"
– Olof Dreijer, in Alex MacPherson's excellent interview with The Knife about their recent divisive live show. I didn't see the live show, but having listened to Shaking The Habitual and read the liner notes, this is not a particularly shocking revelation!
"As a term, "math rock" came from post-punk and hardcore bands playing around..."
– Nick Greer in Genre Report: Norcal Math Rock. It's funny he should say that because ζ by Garuda really is about the Riemann zeta function! (Specifically, this story.)
1 tag
"As someone who has worked in brand management at P&G, i do not see any major..."
– "nashequilibrium", in a comment on Hacker News about the potential profitability—or lack thereof—of Tumblr's userbase to potential buyers. A quick look at Wikipedia's List of Procter & Gamble brands confirms that they have absolutely no major brands which could be associated with...
1 tag
The Hawkeye Initiative: Special Guest Edition: The... →
This is an amazing prank, and Brosie The Riveter is so well executed. Plus, the write-up has some great turns of phrase: thehawkeyeinitiative: This little lady's undermeats have been the open- and close- parens to my work world for the last six months. There Brosie stood, proud, nipples testing the air like young gophers in springtime, the post-apocalyptic breeze gently swaying his banana...
1 tag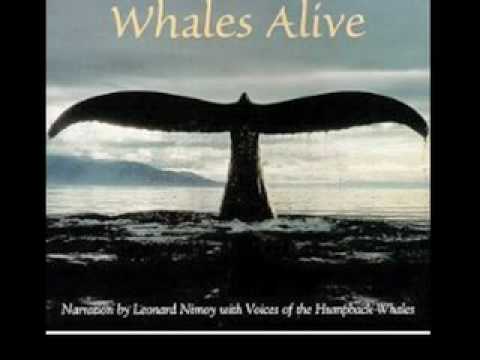 2 tags
3 tags
2 tags
Bicycle Taxidermy | The loving and lasting... →
A somewhat sentimental take on a mass produced object becoming defunct, the handlebars are given the care and craft of a preserved family pet(!). The taxidermy service mounts a client's steed on a scorched or bleached European oak plaque. Chrome mounting brackets fix the stem above a stainless steel epitaph etched in Argyll, Scotland. As featured in The Guardian.
scarlet letter of personal shame
2 tags
2 tags
Getting stuffed: a tale of love and taxidermy... →
[…] He might more accurately have said "the head of this teenage girl", for she'd been no older than 14 at the time of her death. This sounds super grisly but is, I propose, just medium grisly. This is a strange article.
3 tags
1 tag
when you look closely
gifandcircumstance: Source
1 tag
Sovereign Military Order of Malta - Wikipedia, the... →
Today, in "weird Rome-based pseudo-state" news: Although this state came to an end with the ejection of the Order from Malta by Napoleon Bonaparte, the Order as such survived. It retains its claims of sovereignty under international law and has been granted permanent observer status at the United Nations. The order is notable for issuing its own international passports for travel, postal...
1 tag
Custard Facts: Banana →
custardfacts has prepared point-by-point confirmations of, and corrections to, the assertions in my "recent post marvelling at the humble banana".
1 tag
"I won't be able to spend my days pretending to be a horse pretending to be a..."
– okcebooks
2 tags
True facts about the banana
News to me: When on the tree, bananas do not hang from their stalks: they grow upwards from them. I knew that monkeys open bananas from the non-stalk end, and it really is easier to eat them that way. But: allegedly, monkeys don't pull them off the tree before they eat them. They just peel them in situ, and leave the peel hanging from the tree. So this is another reason why they...
1 tag
3 tags
5 tags
List of Dvorak keyboard layouts distributed with...
Portuguese (Brazil, Dvorak) French (Canada, Dvorak) Cameroon Multilingual (Dvorak) Czech (US Dvorak with CZ UCW support) German (Dvorak) Danish (Dvorak) Estonian (Dvorak) Spanish (Dvorak) French (Bepo, ergonomic, Dvorak way) French (Bepo, ergonomic, Dvorak way, latin-9 only) French (Dvorak) English (UK, Dvorak) English (UK, Dvorak with UK punctuation) Icelandic (Dvorak) Lithuanian...
2 tags
2 tags
Grime Numbers Station (via Daniel).
6 tags
How do you sing in Chinese and other tonal... →
This came up over lunch today, in the context of translating musicals (and Avril Lavigne choruses) into tonal languages. Some speculation and some Bing-ing later: I can speak Mandarin fluently and can sing many Chinese pop songs karaoke-style. […] It's really not that hard to fit the tones within a song. First tone (high) and fourth tone (falling) fit in quite naturally. When sung...
1 tag
The Internet Cat Video Festival is headed for... →
The Internet Cat Video Festival 2013 itself is definitely not an April Fool, and the Brooklyn leg (despite being posted yesterday) looks like it might actually be real too.
3 tags
"WHEN G. H. Hardy faced a stormy sea passage from Scandinavia to England, he took..."
– Trevor told me about this excellent story. As he added, Hardy is more famous for discovering Ramanujan.
East Asian age reckoning →
In Eastern Outer Mongolia, age is traditionally determined based on the number of full moons since conception for girls, and the number of new moons since birth for boys. The rest of the article is interesting too.
1 tag
2 tags
I often add the word "attached" to emails I need to proof-read before sending, so Thunderbird's did you mean to attach a file? warning catches me if I hit send before reading over the email. If I actually do need to attach something, I leave either the recipient list or the subject line empty instead. (I think this is a Life Hack. I can't be the only one who does this,...
1 tag
"Flickr isn't even among the top 50 free photography apps in iTunes...."
– Mat Honan, in How Yahoo Killed Flickr and Lost the Internet last May. Hey, CatPaint is a high bar. (Android users shouldn't feel left out: you can use the, erm, unusually-named Catwang.)
1 tag
2 tags
Paging fans of possessive pronouns!
In a conversation about the Euthanasia Coaster: Maiku: but does one get a picture at the end? sjoerd: don't think anyone will bother collecting theirs Setting aside the question of whether or not they can agree with anyone: if you wanted to keep anyone or one in the sentence but remove the possibly-controversial theirs, what could you replace it with? I don't think one...
Three stories involving the same squirrel
Apparently completely by chance, I listened to three interesting things involving autism last week. On Episode 2 of Brain Train, Sarah Bell asks Johanna Finneman about the links between engineering disciplines and autism, complete with discussion about gender stereotypes and how Simon Baron-Cohen's "male brain" theory is problematic. I've enjoyed all the episodes of Brain Train...
2 tags
2 tags
1 tag
Lawrence, upon learning you can search with / as...
millerdl: I learned a new thing
millerdl: :D :D :D
millerdl: my colon is getting worn out
millerdl: colon KEY
millerdl: :(
"The path between the probably acceptable, vaguely grainy but borderline..."
– ethereally smooth hummus loses points for misspelling "æthereally".
2 tags
1 tag
Work loo review: stop scalding people.
I work in a building run by employment lawyers. The sinks in the toilets have a single nozzle but two separate hot & cold knobs. They also have a tiny, worn sign urging "CAUTION: VERY HOT WATER". Needless to say, I've mixed the water too hot literally every day for two years, despite the sign. Thank you, whoever decided to add little signs rather than installing mixer taps which make it...
2 tags
Just a bit of impromptu storytelling…
doree: perhaps I can show the engineer http://tinyurl.com/btf6chj as a visual representation of the buzzing sound
albanc: doree, do you think this bug can fit in our air conditioning?
albanc: poor bug, trapped there..
doree: engineer eating alive by enormous wasp
doree: office manager, pointing, laughing and saying 'I told you there was a noise'
albanc: after eating in the project room, enormous wasp is even bigger and is flying in the other rooms to get more food
wjt: enormous wasp experiences a dramatic change of heart and founds a vegan bistro
wjt: enormous wasp stars in some unfortunate fanfic with a tarantula
doree: wjt: ...thanks for that
wjt: enormous wasp driven to isolation and alcoholism by relentless hounding by paparazzi, is found dead in an alley in south wales
wjt: enormous wasp remembered in queen's Christmas speech, without mention of enormous wasp's less savoury carnivorous past
2 tags
Etc Etc Amen by Howard Male →
A novel about stardom, rock music, religion and how ideas can propagate and mutate so quickly. I read a draft and enjoyed it. The rock star protagonist is a very believable figure, and the storytelling—two parallel strands, with alternate chapters set forty years apart—fills in the story from two directions at once, which gives the conspiracy element of the plot an interesting flavour. Blurb: ...
2 tags